A Tradition of Excellence
Davey Drill is founded on the basic principle of excellence. Whether it is working with a company with superior design, manufacturing and support services or working with an established company with its own products and rich history – Davey is the best partner to work with to achieve success, growth and excellence into the future.
No job is too big or too small and our drills are always ready to serve and endure the toughest of jobs. Our established line of premier drill rigs offers a wide range of solutions to the geotechnical and foundation drilling markets. With our accessibility, ingenuity and manufacturing capabilities we are able to tweak existing designs or custom design-build from scratch – providing you with the right machine now and in the future.
Featured Products: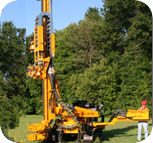 DK622 more...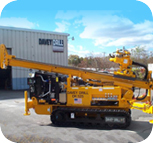 DK525 more...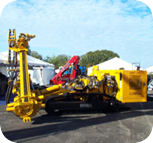 DK725 more...
DK920 more...